Keeping it Light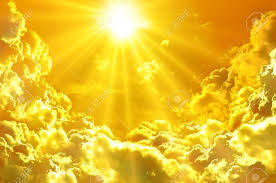 I have just returned from Amsterdam where I attended a spiritual retreat with Master Bentinho Massaro and I have to say that consciously and consistently raising my frequency to where I would like it to vibrate is an AMAZING way to keep yourself light, happy and free.
Today, I have laughed a lot, off and on for most of the day. I have allowed my-SELF to do the things that give me joy and to play in and house the frequency that I would most like to carry and emit.
In moments when a lot of thinking happens, I notice constriction in my cortex (thinking layer of the brain) and my upper arms, and then return to simply enjoying the frequency that I would like to experience again (which is felt like a subtle, warm vibration across my skull).
It feels so good to align with that frequency and to remember to align with it, particularly when I begin to feel tight or contracted in my body, which is often followed by a negative feeling state and then mood. If I can stay with the frequency that I would like to hold, the body mostly remains open and unencumbered by the lower frequencies (largely related to old mental/emotional patterns) that rise up and occassionally take over.
This can be tricky when difficult and stressful situations arise or when attention is drawn outside of oneself for prolonged periods of time, e.g. when I am with my 4 year old son for hours on end. Yet, I know that if I remain with that frequency, the external reality that I would like to see for both of us, and beyond that which I could not possibly conjure, can and will enter into the physical manifestation… again and again and again.
Sometimes I can't believe how light I am feeling, especially as the bar continues to raise in relation to the frequency that I would like to carry from moment to moment and I notice that I am able to integrate it.
I see that "keeping the frequency light" allows me to generate the external circumstances in the physical reality that I would like to see, which both amuses, entertains and AMAZES me in the best of all possible ways.