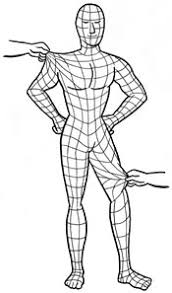 Quantum Fascial Balancing
Watching fascia, muscle, bones, and joints release, change position, lengthen, and reshape, by moving them from particle to waveform, introducing energetic changes, and integrating these into the body, is a phenomenal way to facilitate healing. It creates endless possibilities to transform physical structures, e.g. realign posture, increase range of motion, release tension, enhance circulation of blood, nerve, lymph and energy, while strengthening our 3 brains and organs, and addressing related mental/emotional patterns.
The BodyTalk System can be used to alter the body's waveform patterns by observing and suggesting modifications to them, from the perspective of consciousness, so that the greatest health outcomes can occur. While probabilities are different for each person and/or disease, e.g. Cystic Fibrosis may have fewer probabilities to change than a backache, improvements to quality of life and the reduced effects of stressors on all levels can always be facilitated.
BodyTalk uses muscle checking to find out what changes the body (via its consciousness) is ready to undertake. The changes requested create a formula that represent the preferred alternate probabilities for that unique body's parts and systems. The formula is then suggested to the body's energetic field, followed by implementing a standing wave (catalyst) via tapping over the head, heart and gut brains, which collapses the existing waveform patterns and superimposes the new preferred ones. The energy field then integrates these changes to its patterns, which the body's structure begins to reflect back through its ameliorated function.
During my BodyTalk session, I felt energy circulating throughout my body, from head to heart, and heart to solar plexus. I became aware of various mental and emotional patterns that related to the energy in these places and could feel its physical blockages. As Jaya observed these patterns, I began to feel the energy in my solar plexus transform and the organs within it come back to life! It was so powerful. I realized once again, the amazing innate capacity our body and mind has for self-healing when we have the courage to observe, listen to and integrate its wisdom.
~Julie, Ottawa
Be well,