"Somatics & Ayurveda Retreat" + "
Retreat for Healers/Space holders" both in Bali ~ Feb/March 2024!
More details soon to come…
                    ***
"Regulating & Reconnecting Training & Retreat"
Bacalar, Costa Maya, Mexico: March 10~17, 2023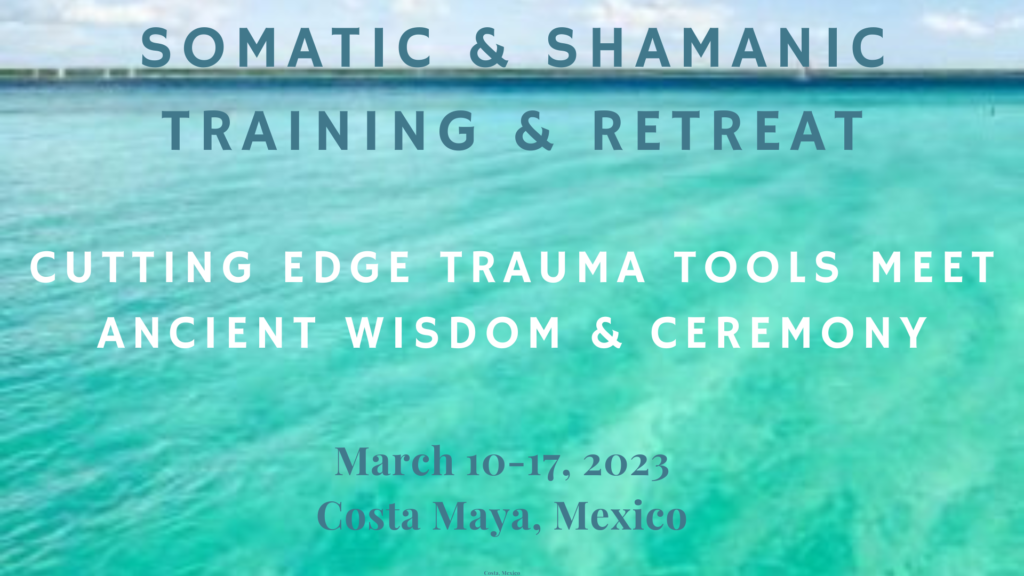 Jaya and her dear friend and colleague Athena Guzman-Poole, Shamanic Medicine Practitioner (www.earthtempleretreats.com), are feeling so inspired to combine their expertise in Somatic Trauma Integration and Shamanics to offer you an incredible experience that you won't forget! It will take place in Bacalar, Mexico, one of the "Magic Towns" (Pueblos Magicos) at a gorgeous vacation rental on the 7 colored, turquoise Lagoon (same waters as above ~ also see pictures below!)
The Somatic part of the training guided by Jaya, will help us to understand how trauma affects our nervous system, stress physiology, emotions, behaviours and our lives. It will also help us to identify trauma symptoms, ways to integrate them somatically, using various practices and exercises, as well as using Neuroplasticity.
Her content will primarily draw on the work of Dr. Peter Levine (Somatic trauma integration, and founder of Somatic Experiencing), Dr. Gabor Mate (Trauma expert), Dr. Joe Dispenza (Neuroscience and neuroplasticity), and Dr. Norman Doidge, (Neuroscience and neuroplasticity), and Betsy Polatin (MFA, Somatic, Breath & Movement Specialist).
The Shamanic part of the training, guided by Athena, will engage us in experiential and personalized journeys, to help to regain our ability to draw wisdom, guidance and support from the Universal field of energy, and return us to sacred relationship with the wisdom of our ancestors, as well as the land through Ancestral healing and Earth-based ceremony.
It is for practitioners and lay people, and can help to trauma-inform your practice, yourself and support loved ones with related symptoms.
This Program will help participants to explore the following themes:
What is the Central Nervous System, the Peripheral Nervous System, including the Autonomic Nervous System, and Somatic Nervous System, the Vagus Nerve, and fight, flight and freeze (FFF) responses

How to work with memory, including intergenerational traumas, and track thwarted FFF responses through related body sensations to help heal stress physiology somatically

Accessing emotions through the body, our guts (interoception) and getting comfortable with healthy aggression and related boundary-setting

How neuroplasticity helps with trauma healing, including related meditations, and somatic exercises to ground and calm the CNS, enhance capacity for self-regulation and create new body memories

Trauma healing and spirituality, increasing awareness and the pitfalls to be avoided

Shamanic Wisdom teachings on reading energy and recognizing issues, the practice of crossing over trapped ancestors, bringing healing down the ancestral line

Soul retrieval and ceremonial reclamation

Working with the principles of Ayni, abundance and living in right relationship

Learning how to make ceremonial offerings to the land, Despachos, fire offerings, land offerings, offerings to the guardians, and other practices

Sovereignty and the relationship of power; the misuse of power and power dynamics and staying in integrity on our path
We will also have an Aztec Elder and team guiding us in a Sweat Lodge, Pipe ceremony, and Athena will guide an optional medicine ceremony in the final days where you can integrate all within the context of ceremony.
Spontaneous somatic healing sessions/demos will be offered as appropriate to either an individual and/or the group to encourage the wellness of the whole. All learning will happen in an organic way, interspersed with teachings, sharings, ceremonies and somatic exercises. Each participant is encouraged to honor their capacity and not override their systems while participating in/integrating the material.
There are 2 options for energy exchange:
Staying at a beautiful vacation rental ~ 10 spots only ~ that we have secured on the Lagoon, including meals, SUP boards and howler monkeys! for $1,750 USD ($2,400 CAD); or

You can find your own accommodation in Bacalar (Buenavista neighbourhood) and join us each day for the retreat for $888 USD ($1,200 CAD), which also includes some meals, eg. Lunches.
The non-refundable deposit to secure your spot is $600 CAD, which can be sent via Interac e-transfer to Jaya @ energythrive.com or by PayPal below, which includes an $18 fee:
Medicine Retreat Assisted with Jaya's Somatic Sessions in Hawaii!
November 25-December 2, 2022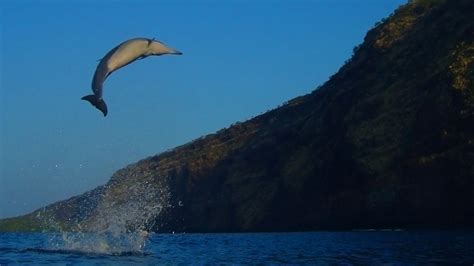 Athena Guzman-Poole, Shamanic Medicine Practitioner and Jaya's old friend and colleague, is offering an amazing 7-day Medicine retreat in Hawaii that will provide space for deep healing and transformation for all participants to occur. Jaya has been invited to assist the retreat to offer Somatic Experiencing (trauma integration) sessions, as well as exercises to help to integrate the medicine.
It will be held at a stunning Eco-friendly sanctuary that is located within minutes of some of the island's best waters to swim and see whales, dolphins, turtles and other amazing marine life.
Athena and Jaya are so joy-full for this opportunity to assist those who are called to join in re-membering themselves, and letting go of whatever doesn't serve on the conscious, subconscious, emotional, mental and/or physical levels. In these times that are both so challenging, as well as ripening, we will come together to align with our bodies' and Spirits' highest wisdom, and play and enjoy together!
* This retreat is currently SOLD OUT